Roof Painting Services In Inner West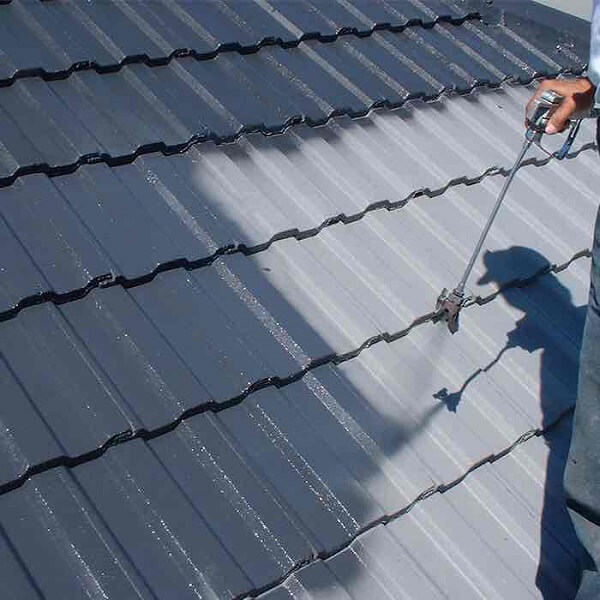 Professional & Affordable Roof Painting Inner West Services
With over 30 years of experience, the RoofingCorp team are the roof painting Inner West experts that you can trust to get the job done right the first time. Our house roof painting Inner West will help you rejuvenate your roof, ensuring it continues to protect your family whilst adding value by improving your home's street appeal.
Roof painting not only gets your roof looking brand new again but is an affordable way to breathe new life into your home.
Our Partners







We Are The Roof Painting Inner West Experts
Have you checked on the condition of your roof lately? If so, you might have noticed it fading or being outdated. This is not uncommon, especially amongst houses and businesses in the Inner West area. Harsh sunlight and weather can easily degrade your roof paint, particularly if it is not applied correctly.
If you've noticed a problem, like most people, you probably jumped online and begun searching for, 'Roof Painting Inner West' or 'Roof Painters Inner West'. Fortunately, our team at RoofingCorp offer a wide range of roof painting solutions, so you can stop your search with RoofingCorp!
The RoofingCorp team has over 30 years experience when it comes to roof painting Inner West, so we know what works. We take pride in each of our jobs and prepare every roof meticulously before painting. Backed by our experience, we select the finest and most durable paints so that your roof gains an immaculate finish.
Whether you're preparing your home for sale, or would simply like to give it a facelift, the team at RoofingCorp have what you need. A roof painting Inner West service from our experts will do the job while reinforcing the necessary protection.
---
Why Choose Us?
If you are looking for a professional roofing contractor who can offer you roof painting Inner West services at the best price, you are at the right place.
We have over 30 years of roofing industry experience in Inner West

We have all appropriate qualifications, licenses and insurances

We only use the best quality products for all our services

We provide free quotes & inspections

We pride ourselves on the quality of our services

We provide value for money with reasonably prices services

We have over 120 5-Star Google reviews with an aggregate of 4.9 stars!
---
Our Roof Painting Inner West Process
Painting roofs requires a big amount of care and preparation, if it is to be completed properly. Everything must be done with precision, from preparing the roof and selecting the paint, to applying each coat correctly. With RoofingCorp, you can rest assured we will follow the roof painting process to perfection. Having worked in the industry for over three decades we are very familiar with each step of the roof painting process and we do it with excellence.
To achieve the optimum results, we approach each of our Inner West roof painting projects on a job-by-job basis. By doing this, we ensure that you receive roof care that is tailored to your roof in particular. Our team of Inner West roof painters will ensure that your roof is prepared thoroughly before painting and we help you select the most suitable roof paint.
After the painting is complete, with the accuracy of air paint spraying, your roof will come up looking brand new. Our team of skilled roof painters pride themselves on attention to detail and will provide you with a beautiful result.
To maintain and enhance the roof surface, we use Colorbond paints, made specifically for roofs, which withstand the conditions of a normal roof. Our skilled professionals never skimp on the amount of material we use, adhering to the manufacturer's guidelines. Our roof painting Inner West comes in a variety of colours to suit every customer.
It is surprising how much a professional house roof painting Inner West job from RoofingCorp can improve the overall look of your property, with the process working out considerably cheaper than a full roof restoration.
---
Need Help Choosing The Right Roof Paint?
RoofingCorp boasts some of the most experienced roof painters in Inner West, so you are guaranteed the best in service and results. We draw from our extensive industry knowledge to make sure that your roof is painted to an immaculate standard. Our team includes expert estimators, who will work with you to match your roof with the ideal paint.
Some of the roof paints we use even incorporate reflective heat technology, which improves their durability, as well as the comfort of your home. At RoofingCorp, we strive to bring you a wide range of benefits. Our quality roof paints are a result from our partnerships with Colorbond. Our Colorbond roof paints prevent corrosion and decay of almost any material that your roof is made of.
Along with protection, we have the best and the brightest range of colours that are appropriate for your roof. This means that there is an enhancement in colour retention along with durability and overall protection for your roof.
At RoofingCorp, we provide exceptional roof painting Inner West services you can't go past. With our many years of experience providing roof tile painting Inner West we have built an in-depth knowledge of roofing techniques, materials and technologies, allowing us to complete impeccable roof painting Inner West services for countless satisfied clients.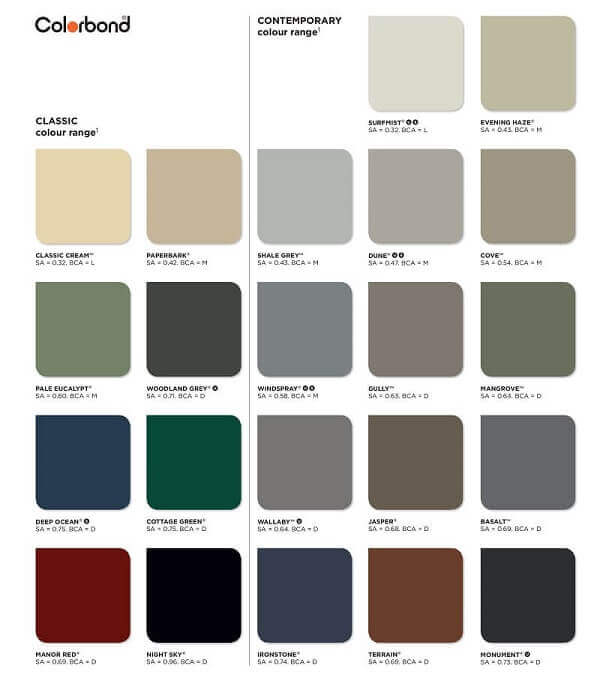 ---
Roof Painting Inner West Cost
Roof painting Inner West cost could be anywhere between $2,000 - $10,000 to paint your house's roof, including labour and materials. Although, the actual cost of a roof painting Inner West project can only be determined after we complete an on-site roof inspection. Without assessing and inspecting the roof, we will not be able to provide you with an appropriate and tailored quote.
Roof painting Inner West cost can be hugely inconsistent and will vary from company to company. However, the main thing influencing roof paint costs is the differing elements of each home. The factors that determine the cost of a roof painting Inner West project include: roof size and design, scope of project, extent of repairs, extent of cleaning, materials chosen, labour and accessibility.
---
We Have The Experience & Skills You Can Trust
Has your rooftop faded over the years, or been affected by severe weather? At RoofingCorp we can give your roof a brand-new look with our professional roof tile painting Inner West.
When it comes to roof painting Inner West, it is essential that you have access to a team of local experts. RoofingCorp will be prompt and ready! With a great team of knowledgeable tradesmen, we can deliver your project on time and on budget.
When looking for the best roof painting Inner West has to offer, you need to look for experience and professionalism. RoofingCorp exudes both of these qualities. With years of first-hand experience, excellent training coupled with passionate and professional staff, it's clear to see why RoofingCorp is the best option for you.
We have the most efficient team of experts with experience and skills you can trust. All jobs big or small are undertaken by our professional and experienced team of workers who take pride in completing a job well done. The quality of our workmanship is extremely important to us, not only to provide outstanding results for our customers, but also to maintain our reputation as the roof painting Inner West specialists.
When it comes to hiring a roof painting Inner West company, it is vital to hire a professional and experienced company for your roof painting tasks to avoid any sorts of issues and losses in the long run. No other roof painting Inner West company can provide you better services than RoofingCorp.
We have been providing roof painting Inner West services for over 30 years successfully handling a large number of roofs of all types. We have a team of dedicated experts who can take care of all types of damages on the roof and provide it a new look with top-notch roof painting skills. We are a company you can trust and rely on.
---
Contact Us Today!
At RoofingCorp we are proud of our proven track record of excellence that ensures that we're the best team for a roof painting Inner West task. Nothing satisfies us more than to have our customers happy with our level of commitment to exceptional service and customer satisfaction. Should you need more information, our contact lines are open.
What sets us apart from our competition is that when you contact RoofingCorp you will be dealing directly with the local roofer who will take the time to understand your needs and provide you with expert advice from the moment of your very first call. Dealing directly with the local roofer allows you to discuss all the particulars of your job specifically with the person who will be completing your work.
If you're looking for an inspection and quote for a roof painting Inner West service or if you just have some questions, contact our experts today.
---
Our Roof Painting Inner West Testimonials
Jed is professional, hard working and a lovely guy. He painted our terracotta-coloured roof in Rouse Hill and it just looks beautiful! We engaged RoofingCorp after seeing their work on a house in Dural. We are so glad we found you and have recommended you to our friends and neighbours!
Jodie Krumbeck
My roof looks beautiful! I can't help to look at the roof every time I drive back home and when I look out the window from the upper floor. I love it! Thank you!
Anna H
We used Roofing corp 6 months ago to repaint and refresh our tired old roof. And the results speak for themselves. Transformed the look of our house. They are professional honest and competitively priced. We Highly Recommended them thanks
Adam Naje
Roofing Corp provided us with a very good service. They come on time as they promised. Fixed our roof and repainted it. Nothing is too difficult for them. Very responsive. I would definitely recommend their service to anyone who wants to have their roof work done.
Wei Min Yu
In Need Of Roof Painting In Inner West? Get A Free Quote Today!