Roof Repair Services In Lindfield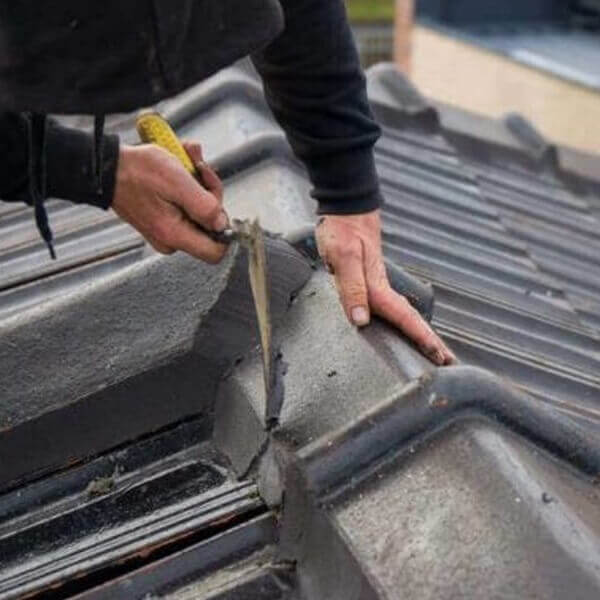 Professional & Affordable Roof Repairs Lindfield
With over 30 years of experience, the RoofingCorp team are the roof repairs Lindfield experts that you can trust to get the job done right the first time. Lindfield residents can call us at any time of the day and trust us to find the source and address any problems quickly and efficiently.
Whatever the cause or signs, no one enjoys having roof problems. We guarantee to have your roof in perfect condition and even provide free inspections and quotes.
Our Partners







We Are The Roof Repair Lindfield Experts
At RoofingCorp we provide the most affordable & professional roof repairs Lindfield has to offer. With more than three decades providing roof repair services, you can be rest assured that your roof will be in safe hands with us. Quality of workmanship is something we take extremely seriously, as we know how important it is to have a roof that's in perfect condition.
Being a locally owned and operated Australian business, we cater towards providing high quality roof repairs Lindfield. Having been in the Lindfield roofing industry for over 30 years, our experience working on residential and commercial roofs has earned ourselves a trusted and renowned reputation as the experts when it comes to roof repairs Lindfield. With years of experience and knowledge with all types of roofs, you can be assured that our talented specialists will fix your roofing issues.
We pride ourselves on our professional approach to all matters of a leaking or damaged roof. Our team of roof repairs specialists are highly skilled in their area of expertise, and our company complies with any changes or developments within the industry and all regulatory authorities. This means that you can rest assured that you are being offered up-to-date, high-quality outcomes.
---
Why Choose Us?
If you are looking for a professional roofing contractor who can offer you roof repairs Lindfield at the best price, you are at the right place.
We have over 30 years of roofing industry experience in Lindfield

We have all appropriate qualifications, licenses and insurances

We only use the best quality products for all our services

We provide free quotes & inspections

We pride ourselves on the quality of our services

We provide value for money with reasonably prices services

We have over 120 5-Star Google reviews!
---
Leaking Roof Repairs Lindfield
The most obvious sign you need professional repairs is a leak inside your home. Additionally, if you have noticed water stains on your roof or ceiling, water spots on exterior walls, any moss or mould growth, or debris in your downspouts, chances are you've sprung a leak.
With extreme Lindfield weather conditions the constant wear and tear on our roofs can certainly take its toll. RoofingCorp offers all manner of leaking roof repairs Lindfield from water damage, wind damage, rust damage and any other problems that are causing concern.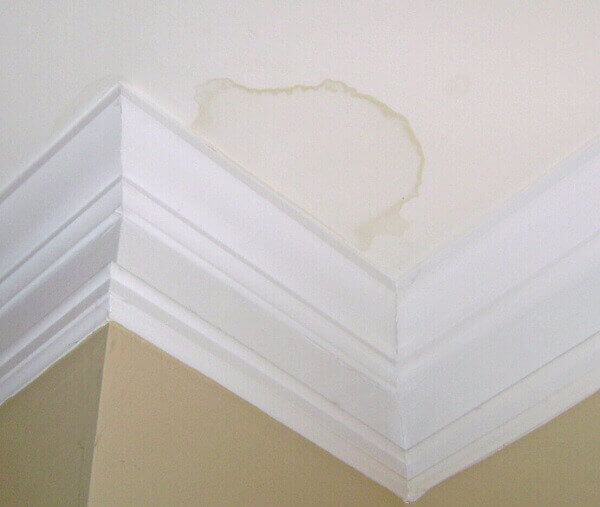 Our years of experience and success with residential and commercial roof repairs have given us the knowledge to not only repair your roof leaks but also advise you on preventative measures and suitable guttering, downpipes, rainheads and overflows that can keep further leakage from occurring.
At RoofingCorp our leaking roof repairs Lindfield process is designed to identify leaks, repair and prevent them from occurring again. We've seen it all at RoofingCorp, and we know how to fix just about any problem you can imagine. So, you can rely on the professional and friendly team at RoofingCorp to provide you with top-notch leaking roof repairs Lindfield.
---
There's No Roof We Can't Fix
Do you have broken tiles on your roof? No problem. RoofingCorp provides professional, high quality and cost-effective roof repairs Lindfield services for all types of roofs. Broken tiles can be a hazard around the house, not to mention the potential leaks that may occur as a result. With a professional roofing team on your side, your roof will be fixed in no time at all.
A damaged roof may seem more of a pain than a dangerous problem, however roof leaks left unrepaired can cause major problems. While these issues may not seem like a major concern at the time, they become a huge problem overtime due to weathering and erosion. When wind and rain start thrashing, your roof tiles can get loosened, allowing rain to seep through the gaps. If this occurs, you risk thousands of dollars damage to your house and property.
Too many times we've seen people wait until there's visible damage to their walls, ceilings and roofs before contacting us, and in many cases if we were contacted sooner, the damage could have been avoided and we wouldn't have had to replace ceiling sheeting or beams and insulation as well as repairing roofs.
To ensure you and your home are kept safe, our team provides specialist roof repairs Lindfield services that will get the job done. When it comes to roof tile repairs Lindfield, replacing broken tiles, roof lining repair Lindfield, metal roof repairs Lindfield, repointing and rebedding all the cement ridge capping, we are the experts.
Rather than just patching your roof up, we provide a complete solution so you will not have to have further work done again. As roof repair specialists Lindfield, at RoofingCorp we are able to repair all roof types and improve the stability of any roof.
We can provide a comprehensive range of Lindfield roof repair services to suit your needs, including both long term and short-term solutions to suit all client's budgets and circumstances. Our highly competent team prides itself on ensuring your roofing defects are resolved promptly and to the highest standard resulting in happy stress-free clients.
---
How Do You Prevent Problems With Your Roof?
At RoofingCorp we are the roof repair specialists Lindfield when it comes to water damage, wind damage, rust damage and any other problems that are causing concern. Our years of experience and success with both residential and commercial roof repairs Lindfield services have given us the knowledge to not only repair your roof but also advise you on preventative measures and suitable guttering, downpipes, rain-heads and overflows that can keep further leakage from occurring.
When attending to leaking roofs we find that because a lot of houses are sited under trees which has caused a build-up of new leaf debris and sometimes composted leaves and twigs accumulating around the downpipes exits, get stuck under tiles where they meet the flashings around skylights. It's important to keep these areas clean and well maintained so they don't cause any leaking roof problems but we know that's difficult.
At RoofingCorp we also specialize in roof maintenance Lindfield services. Regular maintenance and repairs are the key to prolonging the life of your roof and preventing major repairs in the future. The team at RoofingCorp can regularly check and fix any problems with your tiled roof before they become a problem. Our qualified tradesmen will replace broken tiles, fix loose fittings, corroded roof screws or cracked ridge capping.
Preventative measures are essential to protect the interior of your home and your personal belongings from the eventuating water damage that a leaking roof can cause. When you consider RoofingCorps knowledge and experience in the industry it is hardly surprising that our reputation stands a notch higher above other roofing companies when it comes to roof repairs Lindfield.
---
Roof Rebedding Lindfield
Roof rebedding Lindfield is required when the old mortar has fallen apart and is beyond repair. Bedding refers to the binding substance which holds down the ridge cap tiles. Made up from a mixture of sand and cement, bedding can become loose as time goes on. This can occur from settling/movement of the house, or heat contracting and expanding the roof.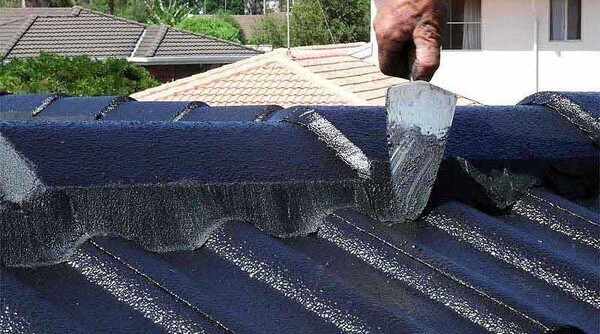 If the bedding is not maintained, it may crack or fall away completely and leave the roof tiles unsecured. Unsecured roof tiles may easily become displaced or even slide off the roof, becoming dangerous for anyone near the house and leaving your house unprotected.
When your house is re-bedded by the experts at RoofingCorp, we apply a cement mortar then go over the top of that with a flexible material to increase the mortar's hold on the roof tiles and provide a durable protection layer over the mortar to increase the life of the bedding.
---
Roof Repointing Lindfield
Roof pointing is a second layer which goes over the top of the bedding to help create a stronger hold for the tiles and seal the roof against dust and water. Basically, it's what you can see on the side of ridge caps, which is used to seal various angles on your roof. It seals your roof at the joint which blocks water and dirt from entering your home.
Cement mortar used to be used for roof pointing but has been replaced by flexible pointing compounds. Flexible pointing expands and contracts with changing weather conditions, which is especially relevant in Lindfield with its wide temperature range. If your pointing has cracked or deteriorated, your roof is far more likely to start to leak which will cause damage to your home.
Flexible roof pointing has been used in Australia since 1995. If your house does not have flexible pointing, we strongly recommend our repointing Lindfield service. Cement mortar pointing is far more likely to crack and allow water in your roof. It is widely recommended by roofing professionals that your house be repointed at least once every 10 years.
---
Roof Valley Replacement Lindfield
Roof valleys tend to become rusted due to the amount of water they collect and the moisture that is placed on them by the water retention of the mortar sitting on them when valleys deteriorate and tend to leak often leaving home owners wondering where the leak may be coming from.
Roof valleys that show superficial signs of rust are probably having further damage that may be hidden by the mortar on each side of the valley so we advise that removing and replacing your old rusted weathered valleys with new Colorbond or Zinc valleys and replacing the old mortar should get rid of any danger of them leaking and causing interior damage.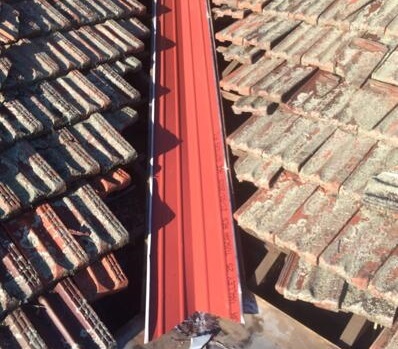 We help ensure the roof over your home is durable and secure from the elements. A roof valley is a metal water channel that's installed under roof tiles. The metal flashing directs excess water to be released into the gutter and away from the home. Old, corroded, or damaged roof valleys put your roof and home at risk for water damage.
Roof valleys need to be maintained to function correctly, but natural wear and tear may also occur. Over time, the metal can simply wear away, get damaged, or succumb to rusting, causing water to leak into the house. Water in the home often leads to structural problems and other costly, stressful repairs.
Our roof valley replacement Lindfield services include removing your old, leaking, or rusted valley and replacing them with new modern roof valleys. Our experts at RoofingCorp use new state-of-the-art Colorbond or zinc valley valleys. Better materials mean a longer lifespan and more protection for your home. Our roof valleys are available in several different colours and styles to fit your home's aesthetic.
---
We Take Pride In Completing A Job Well Done
At RoofingCorp we offer a roof repair Lindfield solution that best suits your needs. All jobs big or small are undertaken by our professional and experienced team of workers who take pride in completing a job well done. With over 30 years of experience, the RoofingCorp team are the roof repairs Lindfield experts that you can trust to get the job done right the first time and always at an affordable price.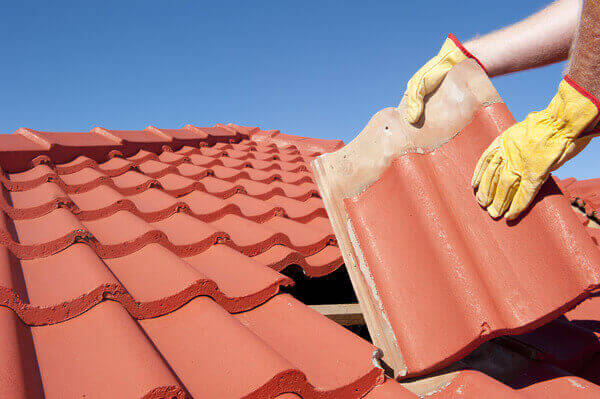 The quality of our workmanship is extremely important to us, not only to provide outstanding results for our customers, but also to maintain our reputation as the roof repairs Lindfield specialists.
As a reliable provider of roof repairs Lindfield, at RoofingCorp we are able to repair any leaking or damaged roof efficiently and comprehensively. We take the hassle out of your damaged roof with our transparent and efficient approach.
If your roof is a constant problem and you are wondering whether you should replace your roof, repair your roof or restore your roof we are always ready to give you expert advice. As we specialise in all these services we can give you an honest opinion as to what your best course of action will be.
---
Contact Us!
At RoofingCorp we are proud of our proven track record of excellence that ensures that we're the best team for roof repairs Lindfield. Nothing satisfies us more than to have our customers happy with our level of commitment to exceptional service and customer satisfaction. Should you need more information, our contact lines are open.
What sets us apart from our competition is that when you contact RoofingCorp you will be dealing directly with the local roofer who will take the time to understand your needs and provide you with expert advice from the moment of your very first call. Dealing directly with the local roofer allows you to discuss all the particulars of your job specifically with the person who will be completing your work.
If you're looking for an inspection and quote for a roof repairs Lindfield service or if you just have some questions, contact our experts today.
---
Our Roof Repairs Lindfield FAQ's
The costs of roof repairs vary greatly depending on the pitch of your roof, the type of roof you have and how much damage needs to be repaired. The best way to find out the cost is to have a free inspection from a roofing contractor such as the roof repairs experts at RoofingCorp.
Generally speaking, most insurance providers will provide roof repair coverage insurance if unpreventable damage has been caused to your roof or gutters. This includes storms, fires, trees falling, burglary, vandalism or some sort of accident. However, you may not be covered when it comes to preventable roof damage such as lack of roof maintenance.
While some small roof repairs can be fixed by homeowners, we recommend hiring a roofing contractor as roof repairs most of the time is a complex process that requires training and thus should be left to the professionals.
While a lot of people think that a leaking roof needs to be replaced, this may not be the case unless the roof is old. Missing, cracked or broken tiles and edging can be repaired and replaced to stop a leak. However, older roofs with multiple leaks or widespread issues should be replaced.
There are a lot of factors that go into how long a roof will last. While most roofs have a warranty, this doesn't mean that your roof will necessarily go this long without needing to be replaced. Some will wear out faster due to severe weather and environmental conditions, while others could last longer. Most roofs, however, are designed to last between 15 and 25 years.
Severe weather, direct sun, algae and mildew growth can all be factors in what causes a roof to wear out. Hailstones striking the roof and removing some of the granules are also a problem.
Leaks can be tough to spot because water wants to find the path of least resistance and can travel for a while before finally showing up through your ceiling. You can try going into your attic or crawl space with a flashlight the next time it rains and try to trace it, but your most accurate answer will come from having leak detection professionals come out and inspect your roof.
The answer depends on several factors, such as what is causing the leak, and the overall age and condition of the roof. If the leak is caused by a few minor issues, this can be repaired easily in a few hours. However, if the roof is old and subject to widespread problems, it may need to be replaced, which could take a few days.
---
Our Roof Repairs Lindfield Testimonials
I was highly delighted with the service they provided. They kept me informed along the way with what they were doing. Very informative. I would recommend RoofingCorp for all your roof repairs. Great job!
Jenny
I had the back section of my roof repaired from the team at RoofingCorp. From the first phone call to the last I couldn't be happier with the service and quality of the job. Would highly recommend RoofingCorp to anybody.
Rob
From the first contact with Yesser at RoofingCorp we had the feeling that we would be in the hands of a company with a very high work ethic and as it turned out after the repair of our leaking roof, our assumptions were correct. The service and workmanship was excellent and we will be very pleased to recommend RoofingCorp for any leaking roof repairs.
Julie & Marc
Yesser and the team at RoofingCorp are professional and trustworthy. They do quality work and are very competitively priced. I'd highly recommend them to anyone looking for roof repairs in Lindfield.
Agatha
In Need Of Roof Repairs In Lindfield? Get A Free Quote Today!