Roof Replacement Services In Northmead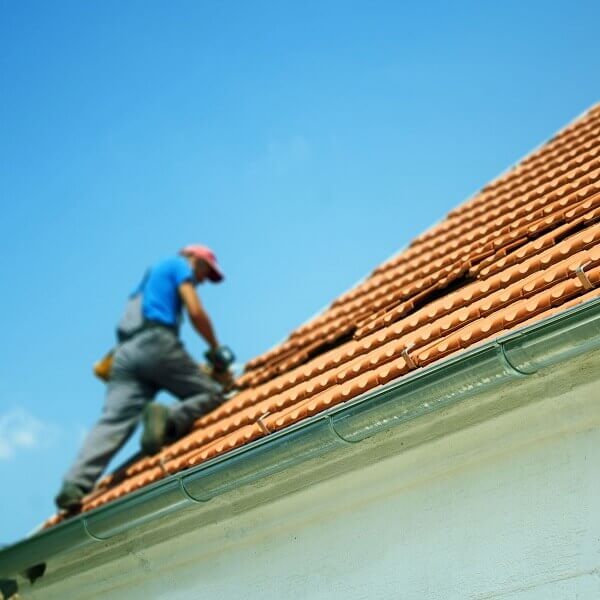 Professional & Affordable Northmead Roof Replacement
With over 30 years of experience, the RoofingCorp team are the Roof Replacement Northmead experts that you can trust to get the job done right the first time. We offer roof tile replacement, metal roof replacement, corrugated iron roof replacement, colorbond roof replacement and even skylight replacement Northmead.
---
We Are The Roof Replacement Northmead Experts
Transform and upgrade your old damaged roof with a roof replacement from RoofingCorp. A new roof will not only change the look of your home but also increase property value. RoofingCorp are the leaders in providing complete roof replacements Northmead for residential and commercial properties. With over three decades in the trade, our roofing specialists have replaced every material and every type of roof imaginable.
While it may be tempting to keep making patch roof repairs to a faulty roof, in the long term, the cost and benefits of a roof replacement will often be more cost efficient than the constant repairs. Roof replacements are great home improvement investments, whether your roof is beyond repairing, or whether you're just looking for a new contemporary colour or material to lift the style and value of your home.
Our top roofing professionals at RoofingCorp will help you assess whether your property needs a new roof, repairs or roof maintenance. And as we are always striving to maintain the highest standards of workmanship, RoofingCorp has a history of customer satisfaction. With a team of trained licensed professionals, we will provide you with recommendations that will ensure you are protecting your property. After all, the entire structure of a building can be compromised if your new roof is not well constructed.
---
Roof Tile Replacement Northmead
Are you considering having your tiled roof replaced? At RoofingCorp we have a specialist team dedicated to roof tile replacement Northmead services which means you will receive the highest standards of care and customer service. Our professional roof replacement work is focused on ensuring everything about your new roof from your choice of colours and materials to the quality of the workmanship is to your satisfaction. We offer a wide range of options specific to each individual homeowner including your choice of material, guttering, colour, coatings & insulation.
Cement and Terracotta tiled roofs are quite popular throughout Northmead. Often, however, they become brittle as they age. When this happens, tiled roofs can begin to leak. This is not unusual, especially in homes that are quite old. In these cases, it is not always a straightforward or cost effective fix. Quite frequently, the only solution is to replace the tiled roof altogether.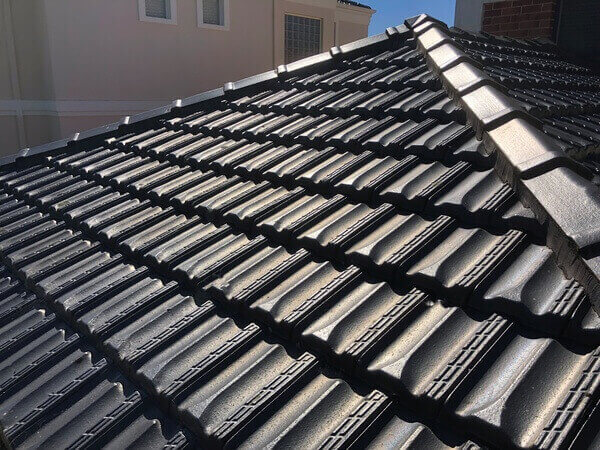 A tile roof replacement Northmead offered by RoofingCorp provides an effective way to transform and upgrade your old tiled roof while ensuring the structural integrity of the roof. Our large range of options and styles, along with our over 30 years industry experience simply makes RoofingCorp the right choice to replace your tiled roof to its former style and condition.
Here at RoofingCorp, we are experts when it comes to roof tile replacements in Northmead. When you get a tile roof replacement from RoofingCorp, you get the best in products and service. Every roofing material that we use is sourced from Australian owned companies. As a result you get quality materials that are built to withstand weathering and erosion.
---
Metal Roof Replacement Northmead
Metal roofs look great, plus they're durable and cost effective. With the right metal roofing on your Northmead property, you'll also get the benefits of comfort and better energy efficiency. If you've been looking for the best company for a metal roof replacement Northmead, look no further than RoofingCorp.
At RoofingCorp, we specialise in providing great roofing solutions across Northmead including metal roof replacements. Metal roofs across Northmead can take a beating, especially during a big storm. Letting an old roof remain in place will eventually lead to an expensive damage on the interior of your property - be it residential, commercial or industrial.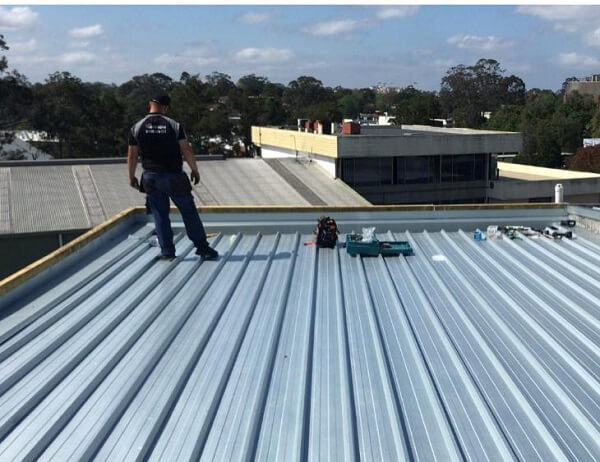 If the metal roof of your property shows any sign such as deteriorated joints, missing and buckled panels or widened screw holes as a result of weather exposure or temperature fluctuations. Let your roof be inspected by the roof replacement Northmead experts at RoofingCorp before it is too late.
There may be situations when your periodical roof maintenance may not be able to save your metal roof. In such cases, the only vital solution might be to replace it with a new metal roof. Our team of experts at RoofingCorp will assist you with the best choices of roofing materials for your property and the area.
---
Corrugated Iron Roof Replacement Northmead
Got a hunch your corrugated iron roof may have reached its use-by-date? In most cases, by the time an iron roof is exhibiting signs of deterioration that are visible from the ground, the damage is wide-spread and irreparable. RoofingCorp offers affordable and professional corrugated iron roof replacement Northmead.
One of the most common indicators that your roof is on its last legs is patches or streaks of rust, particularly where the sheets of iron overlap, or around nail holes. In severe cases, a patch of roof may even collapse when weight is placed on it, such as a person walking across the roof. Even small, irregular patches of break-through rust are a tell-tale sign of extensive rust damage beneath the surface, and with further inspection, we generally find that the majority of sheets are in a similar condition across the entire roof.
The only solution might be a roof replacement, which is definitely a job for a team of experienced corrugated iron roof replacement specialists such as our team at RoofingCorp. This process often involves much more than just ripping off old sheets of iron and slapping on a new roof. If you want your new roof to last, and be watertight in any weather, there are no shortcuts to achieving a professional result.
At RoofingCorp we pride ourselves on the quality of workmanship and service for all your corrugated iron roof replacement Northmead needs. If you're considering getting your corrugated iron roof replaced, you can't go past RoofingCorp. All of our technicians are highly experienced and our prices are very competitive. All work is carried out by fully licensed and insured experts.
---
Skylight Replacement Northmead
When it comes to replacing your skylight, it's important that you choose a team of professionals who will get it right the first time. Here at RoofingCorp, we understand this, which is why we are known for providing expert skylight replacement Northmead solutions that combine attractive finishes with unparalleled functionality.
Skylight leaks are a very common problem. They typically leak due to rust forming around the flashing, bad seals or simply unprofessional workmanship. Condensation can also sometimes occur when the air in the room meets the cold surface of the skylight. You can see this mostly in bathrooms and kitchens.
RoofingCorp is committed to providing you with the highest level of customer service, professionalism, and quality work within the industry. We work with you to understand the best option for your property, ensuring that the end result is nothing short of perfect. Efficient, affordable and always done to the highest standard, you can count on our experienced team to get the job done right.
We have the experience and expertise needed to repair and replace any type of skylight. No matter what issues you might be having, we can make sure that your skylight is in top shape so you don't need to worry about any further problems now or in the future.
---
Roof Replacement Cost Northmead
So how much does roof replacement cost in Northmead? It all depends on the size and configuration or your roof and the roofing materials you choose. Other work may be needed as well. Every job is different so our roof replacement specialists will have to inspect your roof to let you know exactly how much your new roof will cost.
The type of roofing material you have on your existing roof may also affect the cost of the roof replacement. If you have an asbestos roof, the cost of removing it and sending it to the tip can be quite high. Other factors that can push the cost of roof replacement up include the steepness of the pitch and any access problems that we may encounter.
One thing we will always do is to look for any structural problems you may have. The roof may have rotted timber that has to be replaced or if you're replacing a lighter material with a heavier material such as concrete or terracotta, the roof may need to be repaired to hold the extra weight.
---
Interested In Our Roof Replacement Northmead? Contact Us Today!
At RoofingCorp we are proud of our proven track record of excellence that ensures that we're the best team for a roof replacement Northmead. Nothing satisfies us more than to have our customers happy with our level of commitment to exceptional service and customer satisfaction. Should you need more information, our contact lines are open.
What sets us apart from our competition is that when you contact RoofingCorp you will be dealing directly with the local roofer who will take the time to understand your needs and provide you with expert advice from the moment of your very first call. Dealing directly with the local roofer allows you to discuss all the particulars of your job specifically with the person who will be completing your work.
If you're looking for an inspection and quote for a roof replacement Northmead service or if you just have some questions, contact our experts today.