Roof Maintenance Services In Sydney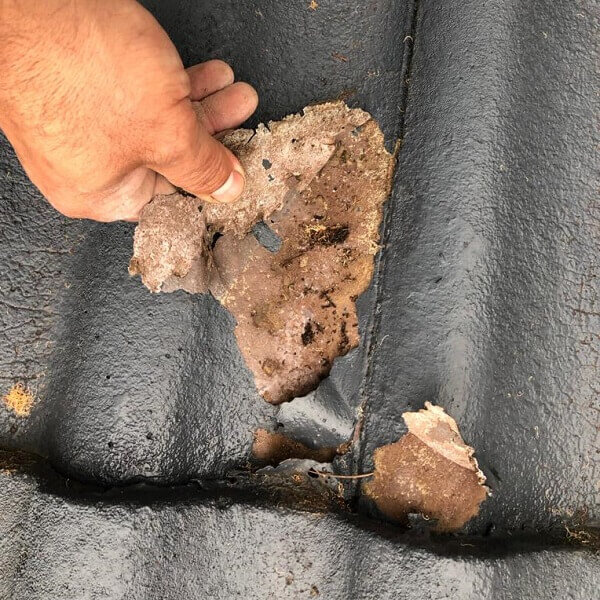 Professional & Affordable Roof Maintenance Sydney Services
With over 30 years of experience, the RoofingCorp team are the Roof Maintenance Sydney experts that you can trust to get the job done right the first time. We are a trusted leader in Sydney roof maintenance and provide a diverse range of services to meet the demands of our clients and that our clients can rely on.
We are able to service your complete roof maintenance and complete all repairs to a standard that will last you into the future.
Our Partners







We Are The Roof Maintenance Sydney Experts
At RoofingCorp, we're proud to offer Sydney roof maintenance services for residential, commercial, industrial and strata properties alike. We boast a team of highly trained and experienced specialists who can provide the professional assistance that you need. Our team of skilled workforce would inspect your roofing structure thoroughly to check the signs of damage. Downpipes, flashing, ventilation, gutter and every part of the roofing system is examined and routine maintenance procedures are performed.
Regular maintenance and repairs are the key to prolonging the life of your roof and preventing major repairs in the future. The team at RoofingCorp can regularly check and fix any problems with your roof before they become a problem. Our qualified tradesmen will replace broken tiles, loose fittings, corroded roof screws, cracked ridge capping and much more.
Gutters and downpipes are often overlooked in the home maintenance schedule – Yet they are one of the most important components due to the large volume of water that falls on the average Sydney roof. Neglecting them means running the risk of major damage through leaks caused by blocked or damaged guttering and downpipes.
Is it time for your seasonal roof maintenance? Inspecting and carrying out preventative roof maintenance Sydney works on a scheduled basis can save you from costly roof repairs or damages in future. At RoofingCorp, being one of the reliable names in Sydney's roofing industry we provide a diverse range of Sydney roof maintenance services to meet the demands of our clients.
---
Why Choose Us?
If you are looking for a professional roofing contractor who can offer you roof maintenance Sydney services at the best price, you are at the right place.
We have over 30 years of roofing industry experience in Sydney

We have all appropriate qualifications, licenses and insurances

We only use the best quality products for all our services

We provide free quotes & inspections

We pride ourselves on the quality of our services

We provide value for money with reasonably prices services

We have over 120 5-Star Google reviews with an aggregate of 4.9 stars!
---
Why Is Roof Maintenance In Sydney So Important?
At RoofingCorp, we strongly believe that maintaining your roofs, downpipes and gutters is essential for the integrity of your home, and to prevent expensive repairs in the future. Our periodical roof maintenance Sydney allows you to stay on top of the roof's health. Should we find any issues, we will advise you on the best way forward, how long the process should take, and a quote on the price you will expect to pay.
Our team will also report on any structural issues, particularly if they are impeding the normal drainage function. You will receive a comprehensive report, overviewing the overall health status of the structures. This is an inexpensive way to avoid costly restoration or replacement in the future.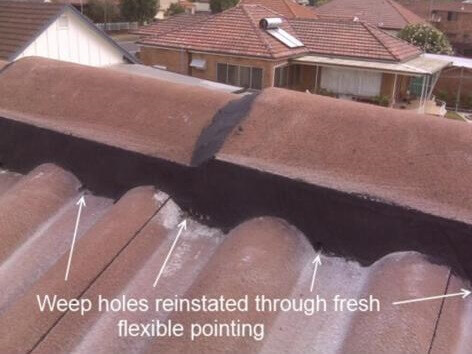 To save yourself from expensive insurance claims, to receive decent repairs savings, and to keep your home generally free of leaks and breakages, we are here to provide an optimum roof maintenance Sydney service. After inspecting your roof and clearing it of blockages and obstructions, we will make sure your roof is performing at its absolute best.
A well-maintained roof will prevent expensive water damage from leaks before they occur. In the long term, this prevention will save your time and money. We strongly believe that maintaining your roofs, down-pipes and gutters is essential for the integrity of your home, and to prevent expensive damages.
---
We Are Well Known For Our Integrity, Honesty And Professional Standards Of Workmanship
With over three decades of industry experience, at RoofingCorp we provide thorough roof maintenance Sydney and get great results every time. We are able to service your complete roof maintenance and complete all repairs to a standard that will last you into the future. We use only top quality materials and guarantee the workmanship of your job.
As one of the leading roof maintenance Sydney companies, we are well known for our strict compliance with work health and safety roof maintenance procedures, integrity, honesty and professional standards of workmanship. We are well in-tune with the best safety standards and procedures, following Australian laws for every job we complete. So, there is no need to look any further than RoofingCorp for your Sydney roof maintenance needs.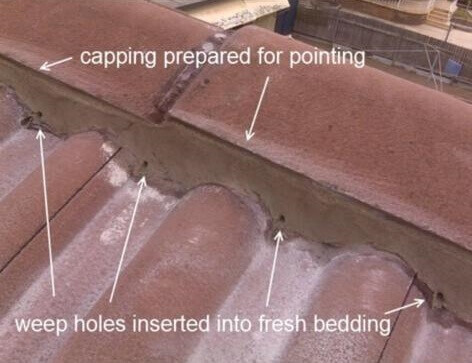 All jobs big or small are undertaken by our professional and experienced team of workers who take pride in completing a job well done. The quality of our workmanship is extremely important to us, not only to provide outstanding roof maintenance results for our customers, but also to maintain our reputation as the roof maintenance Sydney specialists. Whatever the cause or signs, no one enjoys having roof problems.
RoofingCorp is fully insured and adheres to the strictest safe work practices, so you can be sure that we will maintain your roof while posing no risk to you. All work carried out by RoofingCorp is inspected on completion, to ensure that all roof repairs and roof maintenance we provide are carried out to the highest standard for your peace of mind.
Prolong the good look and life of your roof by hiring the roof maintenance Sydney professionals from RoofingCorp. For more information on booking a no-obligation free inspection and quote to preserve the structural integrity of your Sydney home, contact our friendly, professional and affordable team.
---
Contact Us Today!
At RoofingCorp we are proud of our proven track record of excellence that ensures that we're the best team for Sydney roof maintenance. Nothing satisfies us more than to have our customers happy with our level of commitment to exceptional service and customer satisfaction. Should you need more information, our contact lines are open.
What sets us apart from our competition is that when you contact RoofingCorp you will be dealing directly with the local roofer who will take the time to understand your needs and provide you with expert advice from the moment of your very first call. Dealing directly with the local roofer allows you to discuss all the particulars of your job specifically with the person who will be completing your work.
If you're looking for an inspection and quote for a roof maintenance Sydney service or if you just have some questions, contact our experts today.
---
Our Roof Maintenance Sydney Testimonials
Roofing Corp did a great job and their pricing was very reasonable. Jedd and Yasa were a pleasure to deal with. Thanks!
Andrew Miller
Fast and efficient service at reasonable price. They did an excellent job and was easy to deal with. Highly recommended.
Cris Jacinto
Highly recommended. Jedd was prompt with quoting, arrived on time, communicated well and delivered a quality end result
Michael Cho
A fantastic job by Yasa and Jedd. From the quote through the completion of the job, Yasa and Jedd were great to work with and made sure the job was completed to a high standard. I would definitely recommend these guys for any roofing related matters.
Sam Elsner
In Need Of Roof Maintenance In Sydney? Get A Free Quote Today!