Roof Restoration Services In Rozelle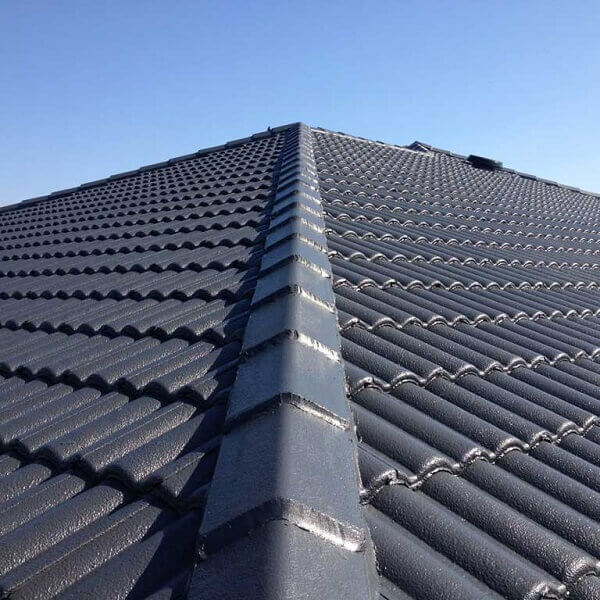 Professional & Affordable Roof Restoration Rozelle Services
With over 30 years of experience, the RoofingCorp team are the Roof Restoration Rozelle experts that you can trust to get the job done right the first time. The combination of high quality products coupled with our experience and expertise from our team ensure we can get the job done quickly, efficiently and to the best possible standard.
We will be able to return your roof back to its premium condition, ensuring you decades of style, safety and security.
Our Partners







We Are The Roof Restoration Rozelle Experts
RoofingCorp is the leading provider of high quality, professional and friendly Rozelle roof restoration services. Our roof restoration Rozelle is set up specifically to deliver first-class results every time. We go above and beyond to solve your roofing problems, with a comprehensive array of roofing services carried out by experienced tradesmen.
Not all roofs are created equal. Low quality tiles eventually fade and wear until they start letting in wind and water. They may crack or come loose, potentially causing serious problems to your property. Fortunately, our reliable roof restoration Rozelle service can reinvigorate your old and damaged roof in no time.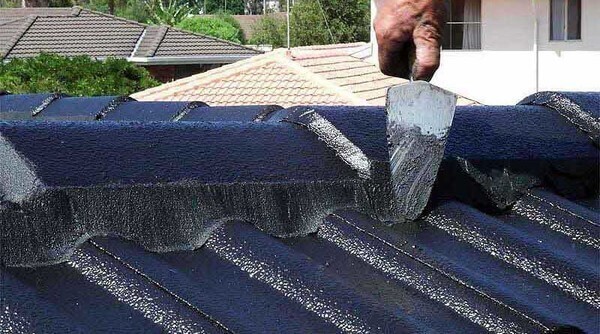 Our modern roof restoration Rozelle is an ideal choice for homeowners with damaged roofs, who do not have the budget to invest in a from scratch roof replacement. We do not remove the whole roof; only the damaged parts are repaired and updated by our team of roofing experts. So, if it's just a localised repair that you need, the team at RoofingCorp can provide a cost-effective solution.
Let the team at RoofingCorp provide you with a free roof inspection and detailed report to identify potential problems, leaks and areas of your roof requiring an update. This can avoid damage to your home caused by ignored and unnoticed leaks in the roof and can defend your greatest asset before a full roof replacement becomes the only option.
---
Why Choose Us?
If you are looking for a professional roofing contractor who can offer you roof restoration Rozelle services at the best price, you are at the right place.
We have over 30 years of roofing industry experience in Rozelle

We have all appropriate qualifications, licenses and insurances

We only use the best quality products for all our services

We provide free quotes & inspections

We pride ourselves on the quality of our services

We provide value for money with reasonably prices services

We have over 120 5-Star Google reviews with an aggregate of 4.9 stars!
---
When Do You Need A Roof Restoration Service?
A roof restoration isn't always a great investment for everyone. If your roof is in great condition, then it really isn't necessary for a full roof restoration. In many cases, it might be better and more cost effective to make minor roof repairs or simply get it pressure cleaned. This is why we will always inspect your roof and detect any problems prior to the work commencing. A roof inspection will usually involve climbing up into the roof cavity or getting up onto the roof.
There are many ways you can tell that your roof needs restoration upon inspection:
Internal water damage
If you look inside the roof cavity or attic and see dark spots or trails indicating water damage, this is evidence that water is somehow getting through the roof. If you see beams of light coming through from the outside, this is also indicative that the roof is not properly protecting your home.
Worn or ruptured roof sealant
Roof sealants are used in a variety of ways, such as filling the spaces between components or as adhesive to fix a membrane to the surface. Over time, even the best roof sealants are prone to crack or shrink, exposing gaps that allow water to get through. Sealant is often the first place to show damage on a roof.
Worn roof tiles
If you have a tiled roof, you'll eventually find that the climate will wear down the coating and the tiles themselves, leaving them discoloured and possibly letting water through. You may also find tile pieces and granules washing up into the gutters; a sure sign that your tiles are wearing down.
Cracked and broken tiles
Not only are they unsightly, broken and cracked tiles can let water in as well as insects and other pests. A cracked or broken tile is the most likely reason for a leaking roof.
Mould, rot and lichen
Signs of mould and rot indicate that excessive moisture is being trapped on your roof. Any mould or rot on or in your roof is a potential respiratory health risk and should be removed and treated. Lichen or moss growing on the roof means that it isn't sealed properly and can attract birds and insects to feed on it.
Metal corrosion
Metal components to your roof such as screws can become corroded, forming rust. If you have a metal roof, especially a very old one, the sheet coverings can also wear down and become corroded.
Worn or damaged gutters and downpipes
When your gutters become worn or damaged this will eventually lead to the failure of draining rainwater from the roof. This will cause further damage to your roof and the inside of your home.
Sagging roof structure
Any sagging in your roof structure is a sign that your roof needs attention. Neglecting to fix this can seriously compromise your home, leading to pooling of rainwater that will eventually leak into the home. It can even eventually lead to a roof collapse!
---
What Does Our Roof Restoration Involve?
Our roof restoration Rozelle service is the process of restoring your old, worn or damaged roof to look and function like new again. Over time, all roofs take a beating from the elements and deteriorate. This not only leads to leaks and damage, but also starts to show their age. A deteriorated roof will significantly affect the look of your home.
There are quite a few components to a roof restoration and what is involved depends on the state of your roof. Not all roofs require the same treatment as part of a restoration, so the process and cost will be different in each case. The following are some of the most common components when it comes to a roof restoration:
Making sure the roof is structurally sound
Making sure that your roof is structurally sound is by far the most important part of the roof restoration process, checking that load bearing beams and rafters are not in need of replacement. Doing this makes sure that any additional restoration isn't wasted, needing to start again and go back to the structural basics.
Tile or sheet replacement
We might either need to replace a few broken terracotta or concrete tiles, or it may be necessary to replace them all. If most of the tiles are crumbling, a complete re-tiling may be required for a proper restoration. If you have a metal roof, any corroded or degraded sheets are replaced.
Roof tile rebedding and repointing
Roof rebedding involves pulling up the roof tiles, laying fresh cement mortar and laying the tiles again. A flexible pointing material is also applied to the tiles to better bind them to the roof and prevent them shifting and coming loose again. Roof pointing is the second layer that goes over the top of the bedding to create a strong bind over the tiles and seal the roof against water, dust and debris. The flexible pointing material is used to replace concrete mortar used for the same purpose in older roofs for a longer lasting finish.
Gutter and downpipe replacement
If the gutters or downpipes are beyond repair, they'll need to be replaced. Replacing these could also be a good investment if the existing gutters are very old and could increase the resale value of your home if nice new guttering is installed.
High-pressure water cleaning
Using a high-pressure water cleaning system we will remove dirt, lichen and debris from your roof. This will have a renewing effect on the look of your home and at the same time, makes sure that accumulated grot is not compromising the structure.
Roof painting and resealing
A new coat of paint followed by a coating of roof sealant is the final important step to your roof restoration. The paint job can be the same colour as before or you have the opportunity to choose a new one. Say goodbye to a tired, old looking roof and say hello to a bright and fresh new look! Adding a modern roof coating sealant will lock in that new look and protect it from the battering roofs take from rain and wind for many years to come.
---
What Are The Benefits Of Our Roof Restoration Service?
Investing in a modern roof restoration from the experts at RoofingCorp offers several long-lasting benefits to homeowners including the following:
Extend the life of your roof
A roof restoration can vastly extend the lifetime of your roof, with less need for ongoing repairs or roof maintenance, saving you a lot of money over the long-term. Old, worn down and damaged roofs that remain neglected get progressively worse over time and can accelerate the deterioration of other aspects of the home. A professional roof restoration will prevent further damage occurring while preserving and protecting it for many years to come.
Add value to your home
Before putting your house on the market, it is a smart move to consider a roof restoration first. Being able to show off a new looking roof usually attracts a better sales price, especially if you can show a spectacular accredited report on the condition of the roof. Potential buyers will be assured that they won't need to sink additional money into fixing up the roof either immediately or within the next few years.
A restored roof is more energy efficient
Heating and cooling a house with a poorly maintained roof will increase the cost of living comfortably. Insulation will only do so much and may get damaged if exposed to the weather being let in from gaps or holes in the roof. A properly sealed roof can save your household a lot of money in energy bills as well as raise your energy rating.
---
How Much Does A Roof Restoration Cost?
A full roof restoration cost can vary significantly, starting from around $2500 (based on an average sized 3 bedroom home), right through to $12,000 for some very large jobs.
Roof restoration quotes are impossible to give over the phone. The best way is for our roofing expert to attend your home to give an accurate quote after the roof has been thoroughly inspected. However in saying that, we are able to provide you with some general information and advice over the phone to give you an estimate of what it is going to cost to have your roof restored.
There are several variables to take into consideration when determining how much it would cost to restore your roof. Firstly the square meter of the roof needs to be calculated. Secondly, the amount of damage and the amount of cleaning to the roof needs to be assessed. And lastly, what type of roof you have all are considered when calculating the cost of a roof restoration in Rozelle.
---
We Provide Outstanding Results For Our Customers
For the last 30 years, we have been providing high quality Rozelle roof restoration services. Over our time in the industry we have earned ourselves a trusted reputation and have become renowned as the roof restoration Rozelle experts. You can be confident that when choosing RoofingCorp, your roof restoration will be completed to the highest standards. We only use high quality products along with proven techniques to ensure a premium finish on your roof restoration Rozelle.
Boasting the right skillset and services to competently tackle any roof restoration Rozelle, we are the team for you. Whether your roof is just looking a bit tired or has sustained significant damage, we can help with a complete roof restoration Rozelle.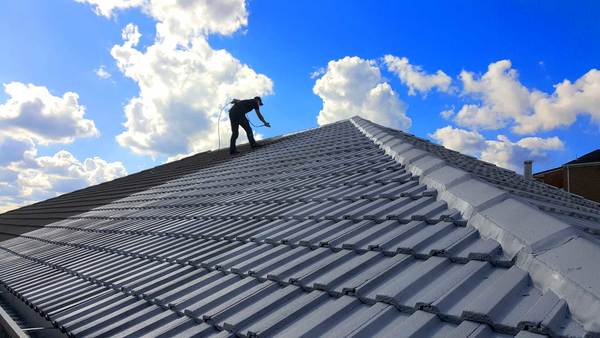 We are always here for our customers, and if at any point from your initial quote to your finished roof restoration you have a question you can approach our friendly team, who are always happy to help in any way. With our reliable services, costs are kept low and even tight budgets can be met and the benefits to your property are endless.
The quality of our workmanship is extremely important to us, not only to provide outstanding results for our customers, but also to maintain our reputation as the roof restoration Rozelle specialists. With over three decades in the industry and a great team of knowledgeable tradesmen we can deliver your project on time and on budget.
RoofingCorp are the experts that you can trust when it comes to providing a quality & affordable roof restoration Rozelle. With years of experience and knowledge under our belts, you can be assured that our talented team will restore your roof back to its former glory.
---
Contact Us!
At RoofingCorp we are proud of our proven track record of excellence that ensures that we're the best team for roof restoration Rozelle. Nothing satisfies us more than to have our customers happy with our level of commitment to exceptional service and customer satisfaction. Should you need more information, our contact lines are open.
What sets us apart from our competition is that when you contact RoofingCorp you will be dealing directly with the local roofer who will take the time to understand your needs and provide you with expert advice from the moment of your very first call. Dealing directly with the local roofer allows you to discuss all the particulars of your job specifically with the person who will be completing your work.
If you're looking for an inspection and quote for a roof restoration Rozelle service or if you just have some questions, contact our experts today.
---
Our Roof Restoration Rozelle FAQ's
A full roof restoration is a complete renovation of your entire roof, leaving it looking good as new.
There are many ways you can tell that your roof needs a roof restoration upon inspection, including: internal water damage, worn or ruptured roof sealant, worn roof tiles, cracked and broken roof tiles, mould, rot and lichen, metal corrosion, worn or damaged gutters and downpipes, sagging roof structure.
The following are some of the most common components when it comes to a roof restoration: making sure the roof is structurally sound, tile or sheet replacement, roof tile rebedding and repointing, gutter and downpipe replacement, high-pressure water cleaning, roof painting and resealing.
Typically, a roof restoration will usually take 2–4 days. However, like most trade work, it really depends on how much work is involved, weather conditions and public holidays.
There are several long-lasting benefits of a roof restoration service including: extending the life of your roof, adding value to your home, a restored roof is more energy efficient.
A full roof restoration cost can vary significantly, starting from around $2500 (based on an average sized 3 bedroom home), right through to $12,000 for some very large jobs. However, all roofs are different, not just in size and shape but also the state that a roof is in and how much work is needed. To give you a proper estimate for a roof restoration cost, we really need to inspect your roof.
---
Our Roof Restoration Rozelle Testimonials
Really happy with the finished roof restoration service by RoofingCorp. All work was done on time and to standard. They worked all day in terrible weather ensuring the roof was properly cleaned prior to any restoration.
Zac
The team at RoofingCorp were great to deal with - professional, informative and efficient. They did an excellent job of restoring my old leaking roof. Their work has taken years off the look of the house whilst adding tremendous value.
Karen
We found Yesser very easy to deal with from the very first phone to the finished job. He gave us a quote promptly and completed the roof restoration on time and for an affordable price compared to others. I'm very grateful.
Pauline
After contacting RoofingCorp, Yesser came around and gave us a quote and the work was completed within the week. His service was hassle free and the job was done on time and as described. We are very pleased with the finished product and would highly recommend the team at RoofingCorp for a professional roof restoration.
Mario
In Need Of A Roof Restoration in Rozelle? Get A Free Quote Today!