Roof Condition Report Sydney
Roof Condition Reports In Sydney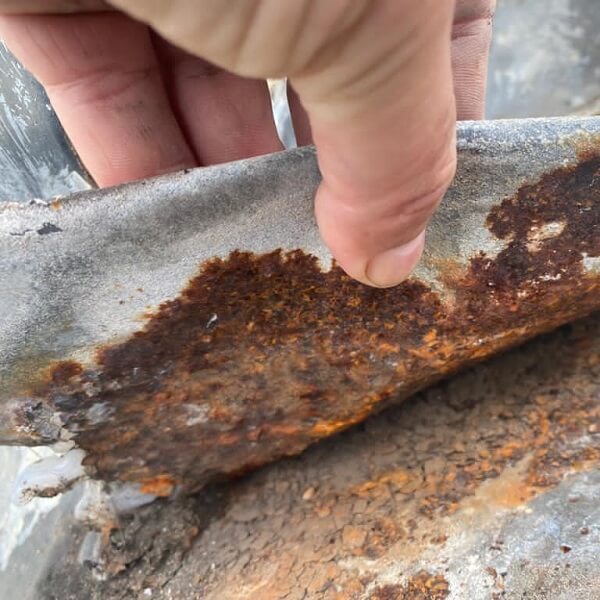 For An Estimate Price Of
$199

Get A Detailed Report On The Condition Of Your Roof. Price Will Be Deducted From Quote If We Provide Repairs!

Whether you are having constant roof problems, wanting to do a renovation, addition, or are wishing to buy or sell a property you really cannot afford to overlook a roof condition report.

At RoofingCorp we are able to deliver an honest and thorough assessment on the current condition of your roof. Our qualified assessors can save you both time and money thanks to our accurate and methodical assessments.
Our Partners







We Are The Roof Condition Report Sydney Experts
For lasting confidence and peace of mind in the quality, integrity, and condition of your roof you need a detailed and personalised inspection report to be conducted.
By closely and methodically going over all areas of the roof our inspection team at RoofingCorp can provide Sydney residents with an accurate assessment of the health and condition of the property's roofing structure, from its highest point through to its guttering.
With over 30 years of first hand and in-depth experience working on roofs of all styles, sizes, and shapes, you can rely on the precise assessments made by the expert team at RoofingCorp. To make sure that your roof lasts and can withstand continuous exposure to the elements, book in for an inspection today by calling our knowledgeable and professional team today.
---
What Does Our Roof Condition Report Include?
At RoofingCorp our roof condition reports identify and manage any issues with your roof so you can feel confident that your roof is doing its job and your assets are protected.
Our roof condition reports include the following:
Condition of all roofing materials

Condition of the roof tiles

Condition of the roof valleys

Condition of the ridge capping

Condition of roof flashings

Condition of all skylights

Identification of any obstructions such as leaves, debris or foreign objects

A comprehensive report complete with photos plus recommendations for any corrective action

A full fixed quote for any recommended repairs
We are a local, family run business with over 30 years of roofing Sydney experience. For one low fixed price, our professional and experienced staff will safely access your roof, conduct a thorough examination and then provide you with a full report within a short period of time.
When it comes to protecting your greatest investment, getting licensed professionals with many years of experience such as our team at RoofingCorp to do it will save you time and money.
---
Benefits Of A Roof Condition Report
Your roof is the only thing protecting you from the elements. Failure to correctly maintain your roof can lead to expensive consequences, including ongoing repairs and damages with unforeseen costs.
RoofingCorp can provide you with a roof report that:
Saves money by finding leaks and problems early

Prevents unexpected emergencies

Extends the life of your roof

Protects your investment/family home
Do your gutters overflow, have you noticed a damp smell in your home or business premises, an odd water stain, swelling and rotting of timber or moisture seeping through your skylight? When the heavy rain, wind and hail come is your home or business secure?
Roof condition reports can reduce the likelihood of leaks because we can identify and address issues before they become major problems, including:
Debris that restricts water flow and runoff

Contaminants that are being discharged on your roof

Damage from severe weather (like hail)

Roof additions or alterations that have become compromised
---
Why Choose Us?
At RoofingCorp, we're proud to offer roof condition reports in Sydney for residential, commercial, industrial and strata properties alike. We boast a team of highly trained and experienced specialists who can provide the professional assistance that you need. Our team of skilled professionals will inspect your roofing structure thoroughly to check the signs of damage. Downpipes, flashing, ventilation, gutter and every part of the roofing system are examined.
Our roof condition reports Sydney allows you to stay on top of the roof's health. Should we find any issues, we will advise you on the best way forward, how long the process should take, and a quote on the price you will expect to pay.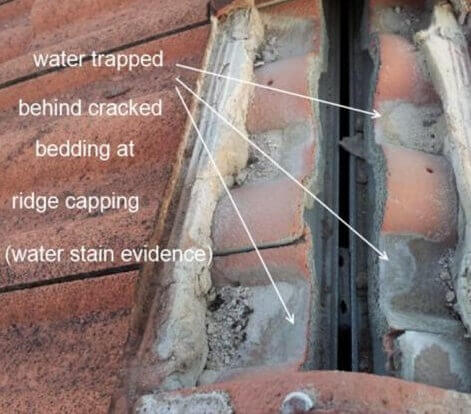 Our team will also report on any structural issues, particularly if they are impeding the normal drainage function. You will receive a comprehensive report, overviewing the overall health status of the structures. This is an inexpensive way to avoid costly restoration or replacement in the future.
As one of the leading roofing companies in Sydney, we are well known for our strict compliance with work health and safety procedures, integrity, honesty and professional standards of workmanship. We are well in-tune with the best safety standards and procedures, following Australian laws for every job we complete. So, there is no need to look any further than RoofingCorp for a roof condition report Sydney.
If you are looking for a professional roofing contractor who can offer you a roof condition report in Sydney at the best price, you are at the right place.
We have over 30 years of roofing industry experience in Sydney

We have all appropriate qualifications, licenses and insurances

We only use the best quality products for all our services

We pride ourselves on the quality of our services

We provide value for money with reasonably prices services

We have over 120 5-Star Google reviews with an aggregate of 4.9 stars!
---
Contact Us!
At RoofingCorp we are proud of our proven track record of excellence that ensures that we're the best team for a roof condition report in Sydney. Nothing satisfies us more than to have our customers happy with our level of commitment to exceptional service and customer satisfaction. Should you need more information, our contact lines are open.
What sets us apart from our competition is that when you contact RoofingCorp you will be dealing directly with the local roofer who will take the time to understand your needs and provide you with expert advice from the moment of your very first call. Dealing directly with the local roofer allows you to discuss all the particulars of your job specifically with the person who will be completing your work.
If you're looking for a roof condition report or if you just have some questions, contact our experts today.
---
Our Roof Condition Reports Sydney Testimonials
Great service. The defects were identified and the capping were rebedded and repointed. Within a week of inspecting the roof the work was completed. Greatly appreciated.
Steve Vella
Great service, quick action, easy to talk to, value for money! Highly recommended.
Vgil Balbs
I had a few company's come out to give me a quote on my roof including roofingcorp. He was the most upfront and honest person, went ahead with him and couldn't be more happier with the result. All those reviews speak for themselves
Jane Fu
Great service. Immediate response. Very competitive fees. Highly recommended!
Hector Teran
In Need Of A Roof Condition Report In Sydney? Get A Free Quote Today!